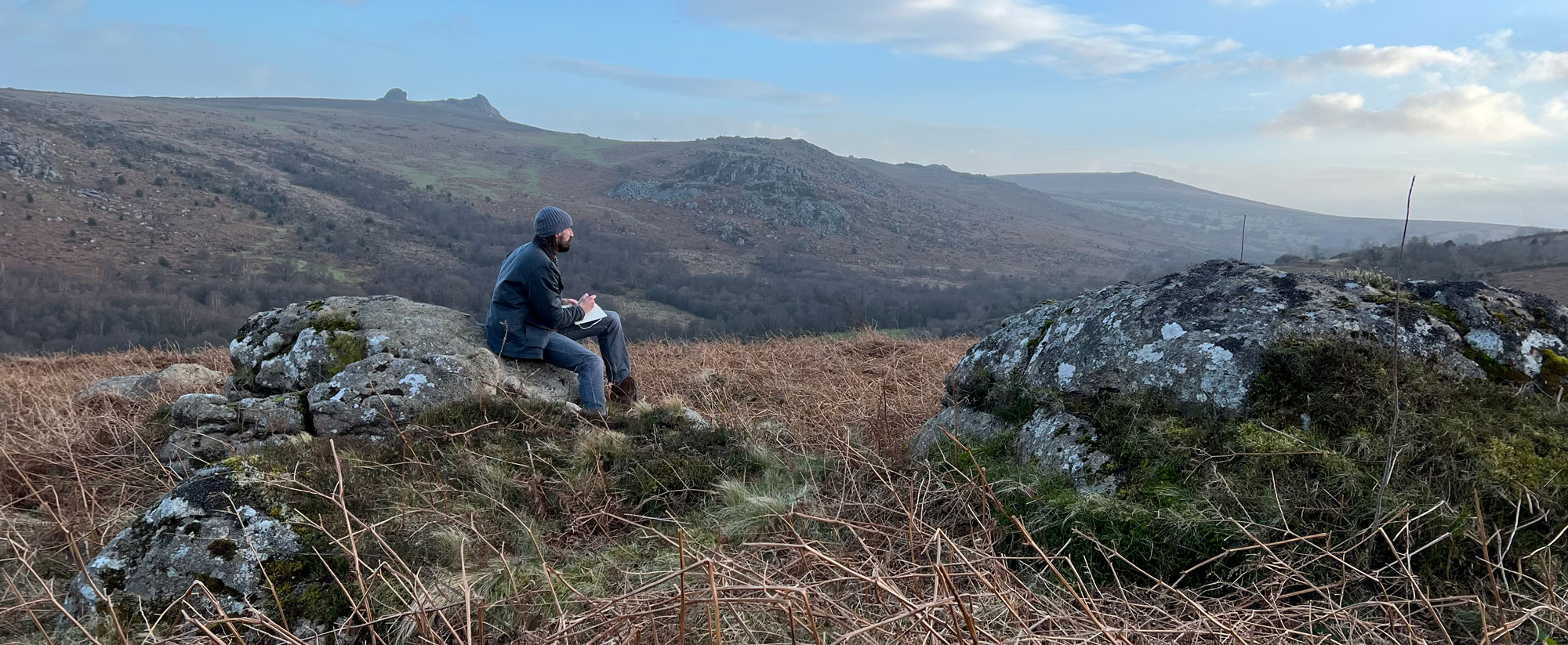 My name is Philip Harris and I'm a freelance illustrator and printmaker based just outside of Exeter. I grew up in Devon and have lived here my whole life and you can see this influence coming through in the themes of my work.

I studied Illustration at Plymouth University and whilst there I inherited a collection of dip pens and nibs from my grandfather who I never had the chance to meet. His legacy lives on in the way I approach creating artwork and I have a passion for using traditional mediums. My grandfather was also a keen printmaker and I've recently begun exploring a new direction in my work using relief printing, I've found the process engaging as it links closely with my current way of approaching line work but also allows me to explore and develop my visual language and skill set.


The landscape is hugely important in my work and the areas around me are something I return to again and again for inspiration when creating drawings. You can often find me exploring the haunting wildness of Tors on Dartmoor, the stillness of the woodlands and the ever-changing windswept coastlines. Back in my home studio, I use photographs and location sketches to try to capture the essence of these geographies that have brought me so much joy over the years in a medium that is rooted in my practice.

It's not only the landscape itself that I find myself trying to capture in my drawings but also a sense of the historic stories and folk tales that weave themselves throughout the fields and moors of this region of the UK.

These folktales of the Devon landscape seem engrained through my childhood and bringing them together with the skillset I have inherited from my grandfather is a key part of my practice.
Join the mailing list to hear about new products and sales- Mailing List